Browsing articles in "Offbeat"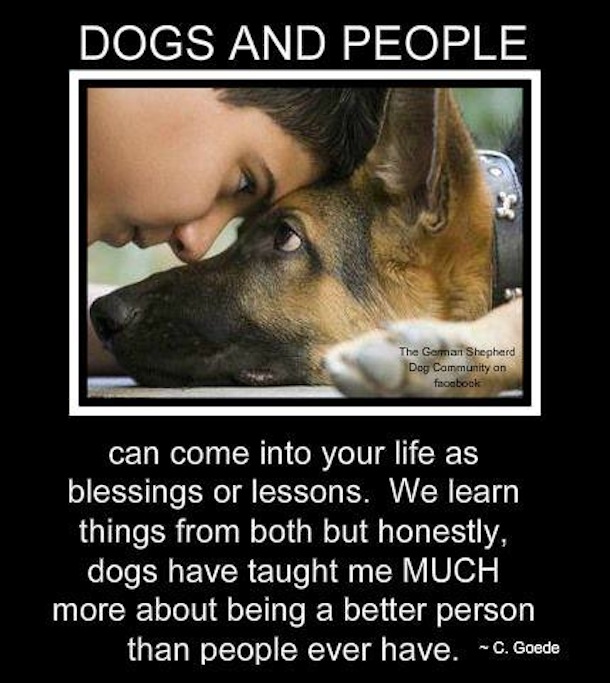 There are so many reasons why people choose to run with their dogs beyond just knowing that their dogs need the exercise. Unlike most human running partners, dogs don't ever have meetings that go late. They wouldn't rather sleep in. They are always ready to go, and are generally willing to cruise at any pace with equal ease. They don't complain that the weather is bad so they'd rather skip today's workout. The chance to go for a run is greeted with enthusiasm by our canine companions. The truth is that dogs typically like running, which is yet another commonality between dogs and humans.
Okay, perhaps not ALL humans. (Trisha, for example, who is one of my very favorite humans, has described running as abusive though she is very active both on her farm and with long walks and hikes, which are great joys to her. She thinks it's great that I like to run and that it makes me happy. Still, every time we room together at a conference and she sees me head out for my morning run, I can't help wondering if she's thinking, "Hey, better you than me!")
Caps lock is a key on many computer keyboards. Pressing it sets an input mode in which typed letters are uppercase by default (i.e. in All caps). The keyboard remains in caps lock mode until the key is pressed again. On some computers, holding down the shift key while caps lock is on temporarily switches to lowercase.

Keyboards often include a small LED to indicate that caps lock is active—either on the key itself, or in a row with scroll lock and num lock indicators. However, some new laptop and wireless desktop keyboards lack the LED, instead providing software that gives an on-screen indicator.
People typing case-sensitive passwords that are not displayed verbatim on the screen may not realize that caps lock is on, causing errors. Help guides, tech support materials, and sometimes the interface itself may include advice on checking caps lock before typing a password. In Windows login screens, a warning that caps lock is on is shown in a balloon near the field. In Mac OS X, when caps lock is on, a caps lock symbol (⇪) is displayed inside a password field. Operating systems may also provide audible notifications when caps-lock, num-lock, or scroll-lock buttons are toggled.
Continue reading »
Presenting 10 intoxicating facts about the world's favorite alcoholic beverage.
I just learned that the lack of hair on our body compared to other apes is not because we needed sweat effectively (and thus outrun prey in mid day), not because of our aquatic lifestyle, not even because of sexual selection or a couple of other theories, but most likely because of neoteny, also called juvenilization.


Continue reading »

2012 Chevy Super Bowl Commercials: A man drives his Chevy Silverado through an apocalyptic world predicted by the Mayan calendar. Unfortunately, not everyone makes it to the meeting point.
Glad to see people are taking the 2012 end of the world predictions seriously 😉