Browsing articles from "September, 2013"
Did anyone notice the smoking hot ass girl in the background yet????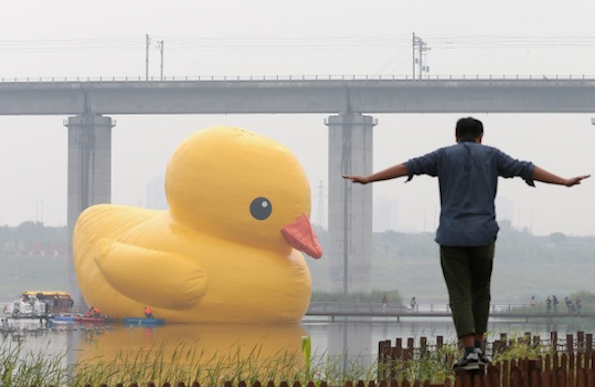 A reporter stands along the waterfront to look at a 60-foot-high rubber duck at the Beijing Garden Expo Park. After touring 13 cities in 10 countries, the giant rubber duck, designed by Dutch artist Florentijn Hofman, will float at the Beijing Garden Expo Park and then at the Summer Palace through October in Beijing.
I hope you never let this down now, "Boys Will Be Boys". And so will a whole lot of men. I forget who said this but there is great truth in this apt saying.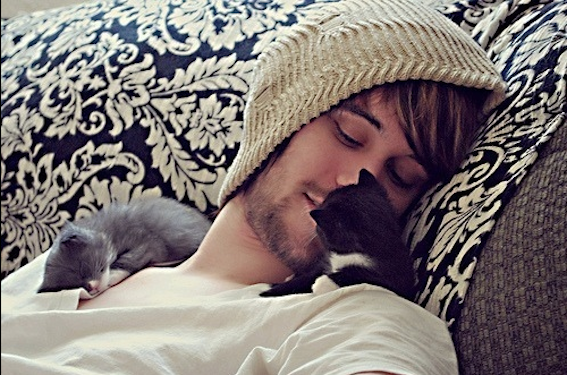 All one has to do is keep a close watch on the behavior of these two groups and the similarities will strike you immediately. For further clues, watch for signs such as acquisition of a new gadget.
The moment someone pulls out a new mobile phone and starts playing around with it, ninety to one all the (male) heads will swivel in that direction. If that same person had sat there waiting in the most outlandish clothes a la the Pied Piper, not one bit of attention would have been thrown his way.
But there's something irresistible about a new gizmo which is certain to break the ice straight away.
The questions will pour thick and fast as all its plus points are discussed at length.
When that avenue is exhausted, comparisons will be made. Such as which model has the most functions, the best user-friendly keypad and so on and so forth ad nauseum and ad infinitum.
If you listen carefully, you might even catch glimpses of envy, subtly introduced but there nonetheless.
One dissenting voice might intervene to say that although admittedly it is one of the best available in the market, he has heard …
Continue reading »