Browsing articles tagged with "very cute | Robin Bal"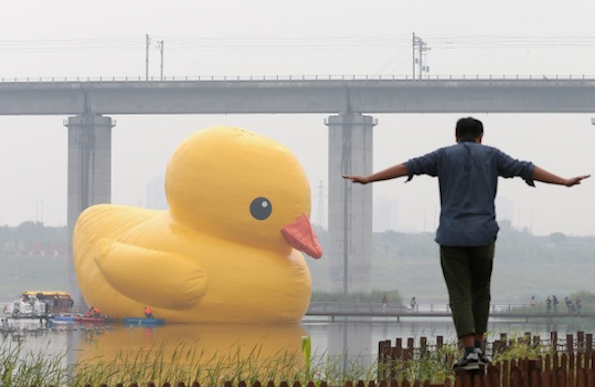 A reporter stands along the waterfront to look at a 60-foot-high rubber duck at the Beijing Garden Expo Park. After touring 13 cities in 10 countries, the giant rubber duck, designed by Dutch artist Florentijn Hofman, will float at the Beijing Garden Expo Park and then at the Summer Palace through October in Beijing.

Cat and Dolphin playing together. Theater of the Sea, a marine animal park in Islamorada, Florida in 1997. The dolphins are Shiloh and Thunder and the cat is Arthur.