Browsing articles in "Humor"
There's an old sea story about a ship's Captain who inspected his sailors, and afterward told the first mate that his men smelled bad. The Captain suggested perhaps it would help if the sailors would change underwear occasionally. The first mate responded, "Aye, aye sir, I'll see to it immediately!"
The first mate went straight to the sailors berth deck and announced, "The Captain thinks you guys smell bad and wants you to change your underwear."
He continued, "Pittman, you change with Jones, McCarthy, you change with Witkowski, and Brown, you change with Schneider."
THE MORAL OF THE STORY: Someone may come along and promise "Change", but don't count on things smelling any better.

One year, I decided to buy my mother-in-law a cemetery plot as a Christmas gift…
The next year, I didn't buy her a gift.
When she asked me why, I replied,
"Well, you still haven't used the gift I bought you last year!"
And that's how the fight started…..
________________________________
My wife and I were watching Who Wants To Be A Millionaire while we were in bed.
I turned to her and said, 'Do you want to have Sex?'
'No,' she answered. I then said,
'Is that your final answer?'
She didn't even look at me this time, simply saying, 'Yes..'
So I said, "Then I'd like to phone a friend."
And that's when the fight started…
Continue reading »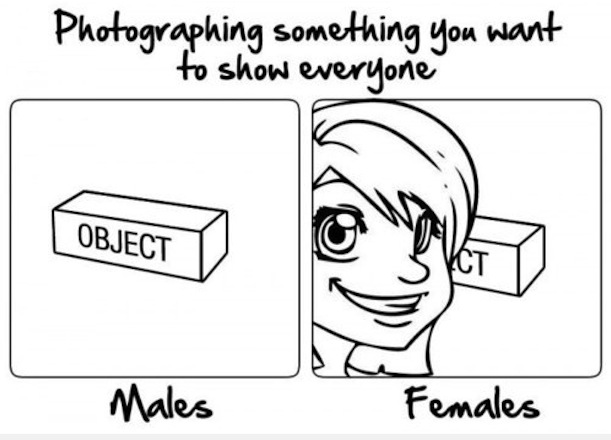 The camera is the image-forming device, and photographic film or a silicon electronic image sensor is the sensing medium. The respective recording medium can be the film itself, or a digital electronic or magnetic memory.
Photographers control the camera and lens to "expose" the light recording material (such as film) to the required amount of light to form a "latent image" (on film) or "raw file" (in digital cameras) which, after appropriate processing, is converted to a usable image. Digital cameras use an electronic image sensor based on light-sensitive electronics such as charge-coupled device (CCD) or complementary metal-oxide-semiconductor (CMOS) technology. The resulting digital image is stored electronically, but can be reproduced on paper or film.
Bruce (Jim Carrey) uses his new powers to sabotage Evan's (Steve Carell) broadcast.