Browsing articles tagged with "pc | Robin Bal"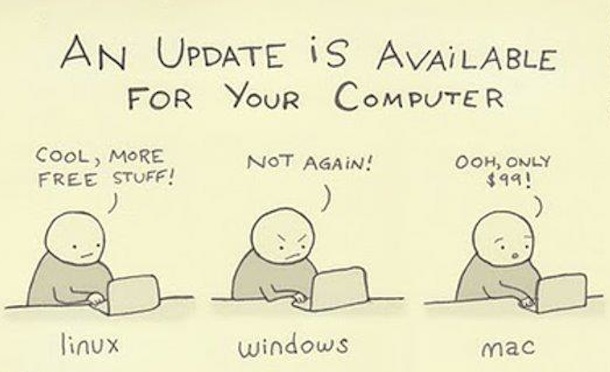 The cartoon was written by a Linux user but he doesn't have to make himself feel better. He ALREADY feels better because he knows Linux can do anything Windows and Mac can but it's all free. By "all free" I mean everything… the OS, the apps, the updates to the OS, the updates to the apps, no matter whether those are major updates or minor updates and bug fixes.
Upgrades from one version of Windows to another have been priced ridiculously and mostly what you get is just new eye candy. Linux has all that eye candy and more and it's free.