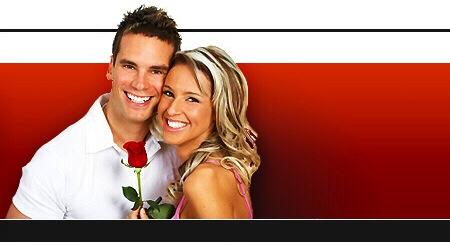 Imagine that the economy is squeezing your wallet, and the possibility for dates in your area are slim to none. That wouldn't take much imagination, right? What do you do in this situation if you want to find that perfect someone to share your life? One answer is to find a free online dating service, or a service that offers free options to meet other like-minded individuals.
The following sites are up your alley, as the first group are totally free, and the other sites offer free trials, free basic memberships or free options to meet people through specific formats. Since you have a choice among fifty sites, we hope that you'll find a venue that suits your needs. Time is all you need — along with a little charm, a great photo and a willingness to be patient in your quest to find your soulmate.
Totally Free
We thoroughly combed through these sites to find a catch — and none was found. The sites listed below offer totally free formats for individuals who want to meet other people. Some sites offer more formats for conversation, and some are easier to use than others. It's up to you to find a site that suits your personality and desires.
Free Basic Memberships
If you believe that you pay for quality, then this list is the next step in the free online dating market. You can join these sites for free, but you must pay to gain access to some features. Each site is different, and it doesn't hurt to try them out to see if you want to pay for that extra commitment.
Free Trial Sites
The following sites usually require payment for registration and use, but they've offered new members a chance to try the sites with a trial membership. Be careful, as those trial periods seem to end faster than they started, and your credit card will feel the punch. For your protection, be sure to read all the fine print before you register and provide the sites with your credit card. With that said, you may find the love of your life at one of these sites, so give it a go!
Free Services
The services below offer more or less than the full-service dating services listed above. Some sites offer more services through extra communication channels, and some sites offer a highly refined service or format that simplifies the "meet and greet" process for many individuals. Since they're all free, there's no sense in avoiding every free opportunity to find that dream date!
1. Passions Network: Join this online dating niche social network for free and enjoy over 110+ dating sites. Once you join, you can choose the sites that match your interests. Enjoy free photo personals and singles' chats, message boards and email.
2. SocialBang: SocialBang provides a virtual world where you can meet new friends and even play games and win prizes. You can gain access to a regular chat, dating chats and utilize a Facebook or MySpace chat application as well. All for free.
3.SomeoneNew: Although this is a free dating site, SomeoneNew allows a special service that doesn't lock you into their site. You can add your Skype, MSN Messenger, MSN Live Messenger, Yahoo Messenger, Google Talk, AIM and ICQ details and, if you wish, you can share these details with other users all for free.
4. True: You can find all types of chats here, from singles to teen to Latino, Black, parents, Christian and over 40. Lots of members use video chat, so not only can you type back and forth, but you can actually see who you are talking with — all for free.
5. Friendsation: Friendsation is a new social blogging network where people can meet on various levels. Friendsation members have the control to choose when and how they want to connect, whether it's through live chat or Mobile device — for any kind of connection, whether it is friendship, dating or relationships — all for free.
7 Comments